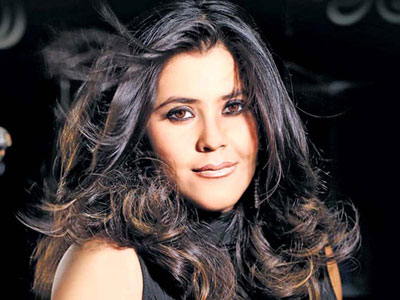 After the super successful promotion of the movie "Bhoothnath Returns 2", EMIfreecar.com now returns to what it is best at, promoting Indian Cinema in its various forms.

Fresh after the success of Ragini MMS 2, producer Ekta Kapoor is ready for her next production "Kuku Mathur Ki Jhand Ho Gayi" and EMIfreecar.com is proud to be associated with Balaji Telefilms in a venture to promote the movie.


First trailer of the comedy flick starring newcomer Siddharth Gupta and beauty queen Simran Kaur Mundi was released on Wednesday.

"Kuku Mathur Ki Jhand Ho Gayi" is set in a North Indian city and revolves around a loser, boy-next-door Kuku Mathur to whom life has been unfair and people are mean.

With hard to miss North Indian humour and Delhi accent, the film looks like next in the series of recent movies based in the national Capital, like "Vicky Donor" and "Fukrey".

The film is co-produced by Shaitan director Bijoy Nambiar and directed by Aman Sachdeva and will hit the theatres on May 30, 2014.
Be it brand launches, brand promotions, exhibitions, brand management initiatives, award functions, we offer our expertise armed with high quality personalized services – from concept to execution. Our army of professional workaholics delivers complete solution & coordination, ensuring that task is accomplished and perfect. Moreover it reaches its desired outcome meeting challenging deadlines, our innovative and creative strategies backed by excellent media planning and outdoor advertising help clients to turn every dream event into a grand success within estimated budgetary constraints and stipulated time frame.

Offering customized service and seamless experience to every client.

Our unique concept of EMI free car in offering allows our clients to reach the households of their end users for nation-wide media campaigns. The quality of our services and the prices we offer cannot be matched by competitors who buy outdoor media services from us.

We offer Rotational plans, Barter deals, Customized packages, Discount on Bulk Booking, Event Partnership, 360 degree promotion of all films in offering.
Partner with Us to today and enhance the your Movie Marketing Experience!
* Terms & Conditions Apply